How to pay a supplier from your account balance
1.1.1 Loading of a Supplier
Paying a supplier from the Adumo Online platform works in the same way you would make a payment from your online banking. First you need to create a beneficiary before you can make a payment.
Navigate to Wallet and then My Suppliers: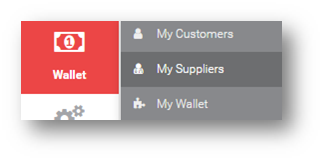 You will notice two tabs at the top: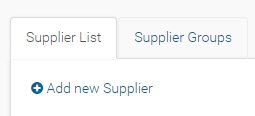 These tabs have the same function as the My Customer tabs. If you will be making use of Supplier Groups create your supplier groups before you add a new supplier.
You can always add additional groups later. Remember that if you start using groups you will need to use this throughout like with the My Customers. You can also edit a supplier and then add them to a group at a later stage if you decide not to make use of the supplier groups from the beginning.
Once you've setup your groups go to the Supplier list and select "Add new Supplier"

You will see this screen: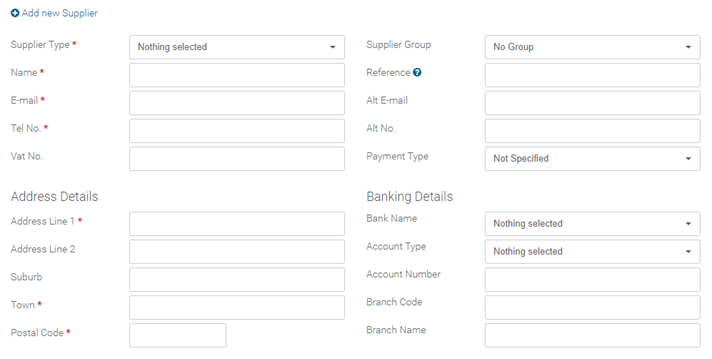 Complete all the fields marked with an asterisk.

Change your Payment type to EFT and then remember to add your Supplier bank details as well.

Create your Supplier