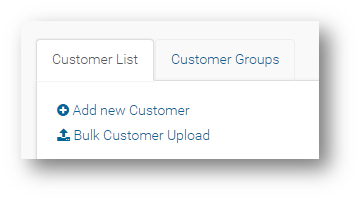 If you have different customer groups and you would like to be able to sort them this way then you will need to create your customer groups before creating a new customer. NOTE: If you make use of customer groups, you will have to use groups throughout. If a customer should not belong to a group, then you can create a group called "No Group".
E.g. without Customer Groups:

E.g. with Customer Groups

There are two ways of uploading your customers
a) One by one, making use of the Add new customer button
b) Bulk Customer Upload
Neither of the options above creates a client with the mandate parameters. The upload of the mandate happens at a later stage
a) Add new customer (single entry)
Select the Add new Customer Button and you will see the below screen: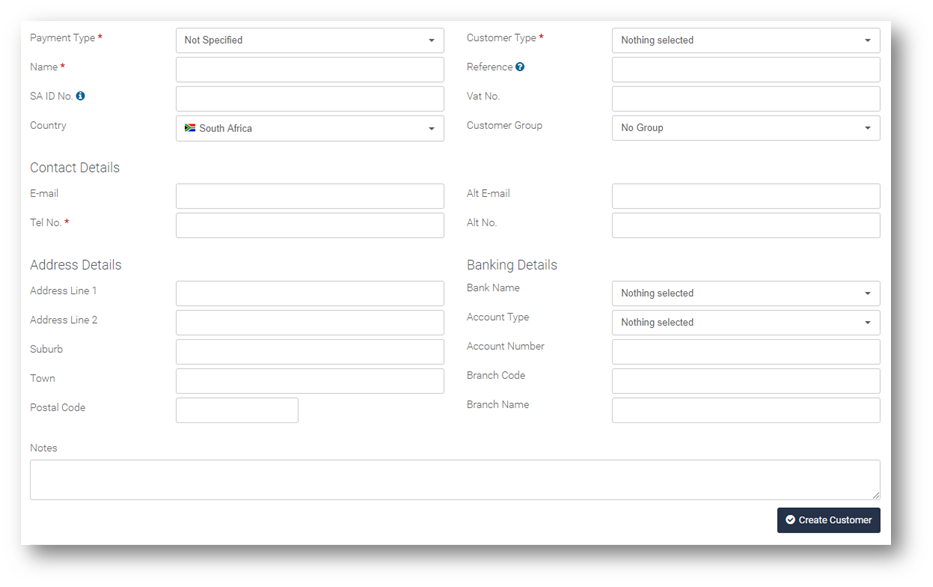 Select Debit Order. Any other type, even though you loaded a mandate, will not show under "My collections".
Customer Type:

If it's not a legal entity, select "Individual".

Where an Individual trades as a company, you will select Sole Proprietor. E.g Jacques Smith t/a ABS Shoes

Complete all the fields marked with an asterisk.

Hover your mouse over the blue info buttons to get more information as to what is required in that field.

You can add a note under the notes field if you like. This will appear under the name of the customer on the customer summary screen.
E.g. without a note:

E.g. with a note: