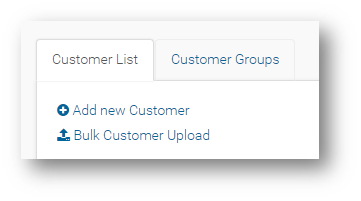 If you have different customer groups and you would like to be able to sort them this way then you will need to create your customer groups before creating a new customer. NOTE: If you make use of customer groups, you will have to use groups throughout. If a customer should not belong to a group, then you can create a group called "No Group".
E.g. without Customer Groups:

E.g. with Customer Groups

There are two ways of uploading your customers
a) One by one, making use of the Add new customer button
b) Bulk Customer Upload
Neither of the options above creates a client with the mandate parameters. The upload of the mandate happens at a later stage.
a) Bulk Customer Upload
Select the Bulk Customer Upload button. You will see the below screen: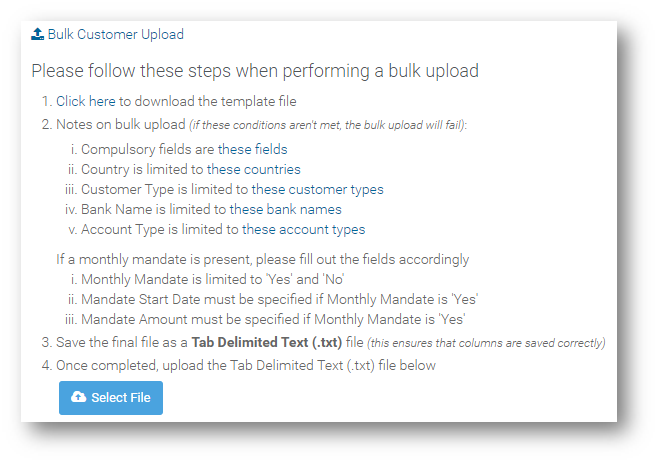 Download the template and populate the excel spreadsheet with your customer information.

Click on the blue wording which will give you a popup with more information.

Remember to save the file as a Tab Delimited file and then upload the file.

This will create your customers in bulk, however, they will default to Payment Type "EFT".

Please remember to change the payment type to "Debit Order" when loading the mandate paramete
If you created a customer by accident or duplicated a customer, you can delete that customer by selecting the little bin icon next to their name. You can only delete a customer if there is no history linked to that customer i.e. no mandate has been loaded and no debit order has been submitted to their bank account.